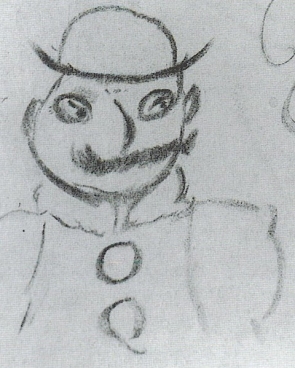 Leopold Bloom is one of three main characters of the text. The wanderings of the new Odyssey, Leopold Bloom, a small advertising agent of thirty-eight years, Jewish by nationality, begin at the same time as the Steven-Telemah's wanderings-at eight in the morning on June 16, 1904. He begins the day with the fact that he is preparing breakfast for his wife Marion, buying breakfast for himself, buying a kidney, reading a letter from his daughter and after that, relieving his stomach.
This episode sets the mood of his personality, which is ironic, diminished, and the theme of Leopold Bloom, Odysseus of our time. Almost all the stem lines of the novel are marked by the main character: Bloom and his wife, Bloom and his daughter, Bloom as a lover of his wife. The day of Leopold Bloom (unlike Daedalus Day) is saturated to the limit. Before the funeral of his school friend, Paddy Dignam, he was able to give an announcement of the hiring of a secretary in the city newspaper, order a business card, start an amorous correspondence with the addressed Marta Clifford, enter the church, order Molly's lotion, meet and talk with friends for a long time, go to Turkish baths.
Leopold Bloom seems to be always busy, however, from the very first Bloom's chapters, a mood of wantonness, laziness, idleness is created, which is also manifested in the language: the phrases are cut off in a semi-word or, conversely, cannot be ended.
Leopold Bloom is a bourgeois from Dublin, an agent of the advertising department of one of the Dublin newspapers, a bearer of the material beginnings. An ancient myth about "Ulysses," the author translated into the history of the Dublin bourgeois, Bloom. In this hero, the author tried to look at those eternal origins, which are inherent in human nature centuries after centuries.
Leopold Bloom in the Essays