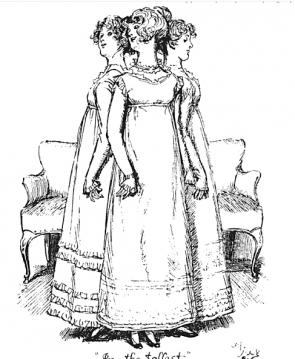 Jane is the oldest daughter in the family and the most beautiful. The best friend of Elizabeth and favorite of Mrs. Bennet. Mr. Bingley was in love with her and adored her appearance. She is an embodiment of tenderness and effeminacy. Her perfect blond hair and slim bode attract the men's attention. She is too kind, and people make use of it. She sees only the best in people. Compared to the complex personality of Elizabeth Bennet, Jane is a weaker woman that is not able to defend her point of view. Her emotional personality adds a special coloring to the novel.
Jane Bennet Quotes
When she did come, it was very evident that she had no pleasure in it; she made a slight, formal apology for not calling before, said not a word of wishing to see me again, and was in every respect so altered a creature, that when she went away, I was perfectly resolved to continue the acquaintance no longer.
You know perfectly well that I do not believe that marriage should be driven by thoughts of money!
I wish I read more but there always seems to be so many other things to do.
Jane Bennet in the Essays