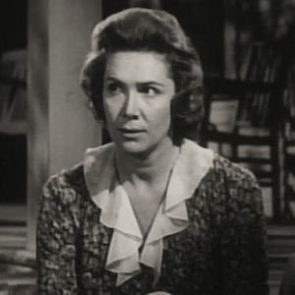 Miss Maudie represents the world of noble conservative ladies who perceive their own worth. She has refined manners, preferring slowness instead of fussiness and chaos. The heroine is famous for her wit and commitment to justice. She protects a person regardless of his origin, wealth or skin color.
When Miss Stephanie tells her about Boo, the woman refuses to listen to such vulgarities and fables. In response to her words, she smiles and thinks about more pleasant things. The personage is not ashamed, to tell the truth in the eyes, no matter how unpleasant it may seem. After her husband's departure, the woman spends most of the time in the garden or bakes pies.
Children speak of Miss Maudie as a friend, because she respects their opinion. The woman perceives them as adults and does not shrug off their judgments. She avoids moralizing, believing that Scout may teach to see the world differently. During the trial, Miss Maudie was one of the few advocates of Atticus. When his sister condemned him, the heroine led a rebel group without fear of universal condemnation. A woman used to do the right thing, no matter how hard it turned out.
The personage is not going to bow her head to unwarranted cruelty and superstition humbly. She is ready to fight for the rights of African Americans, seeing equal residents of the city in them. The heroine changes the outlook of persons during tea parties, while lawyers are fighting in the hall. She provides Scout with an example of how a woman can turn into a powerful retaliation weapon.
temper personifies honesty and integrity, rare for her circle. She resists gossip and radiates optimism, without indulging in despondency. The woman symbolizes the power of the beautiful half of humanity, despite the age and circumstances.
Miss Maudie Atkinson Photo Gallery